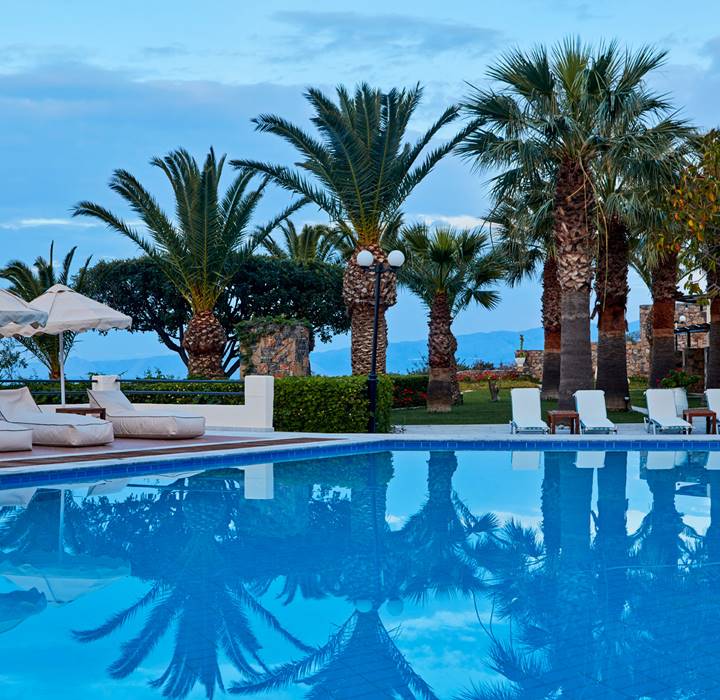 The Outdoor Sea Water Pool Experience
A sirene scenery with a large seawater swimming pool (44*60), a lush palm garden, and breathtaking sea views is the perfect place to unwind and relax. The seawater gives the sense of swimming in the ocean with all the comforts of a swimming pool.
Find your spot on one of our cosy sunbeds under the shadow of a palm tree and spend your day by the pool with refreshing cocktails and snacks from the pool bar.
Get inspired by nature and release your senses to a unique in-hotel experience.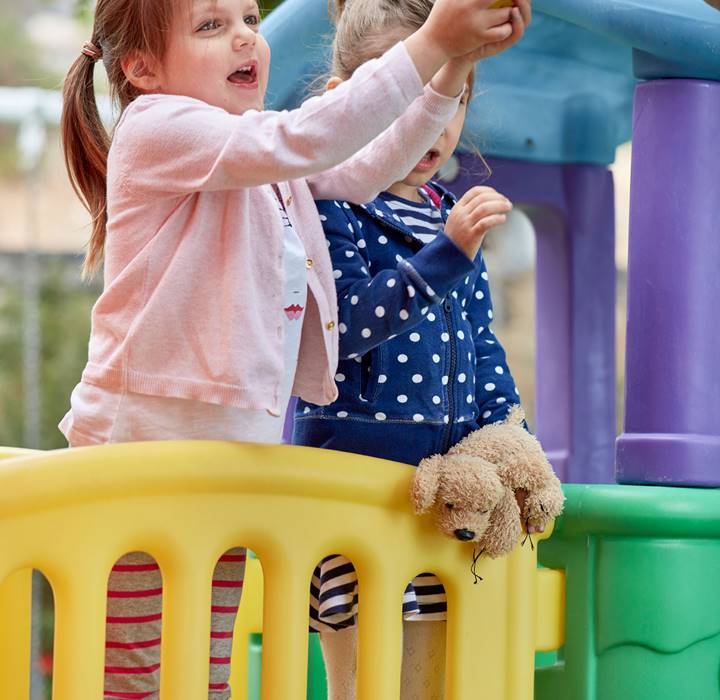 Kindergarten & Outdoor children's pool
An earthly paradise for our little buddies, fully equipped with games and a big trampoline. The place is secured in a closed area, close to the swimming pool, with soft grass on the ground, for maximum pleasure on both sides. Happy children, happier parents!
Next to the kindergarten, there is a game area with table tennis and a pool table for the whole family.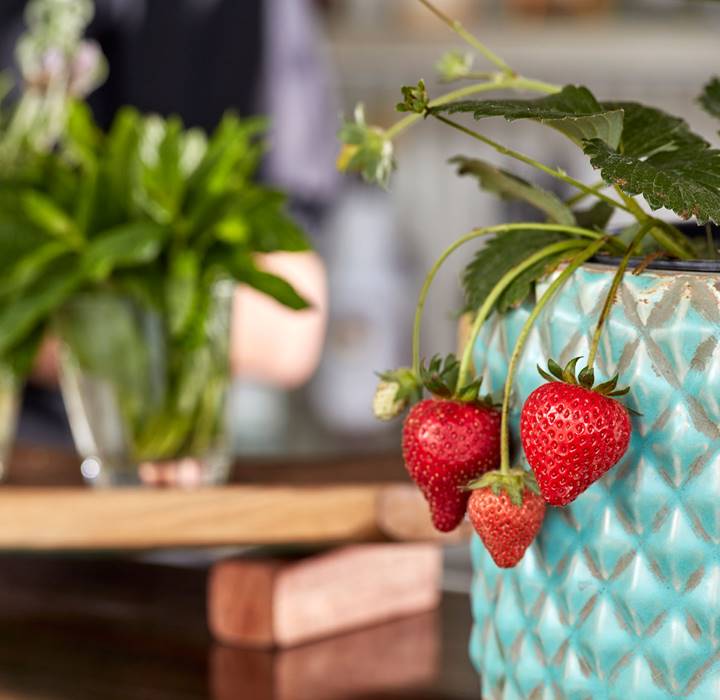 Main Restaurant
Start your day with a delicious breakfast at our Main restaurant, from our buffet breakfast. A great variety of traditional Greek products and local fresh fruits and vegetables.
Back again at the Main Restaurant for dinner, you can choose between our dinner buffet style or a la carte. Our dinner buffet offers traditional greek recipes, hand made pies, handmade bread and dips, salads, fresh fruits and exquisite desserts. Don't forget to accompany your dinner with a wine from our wine selection.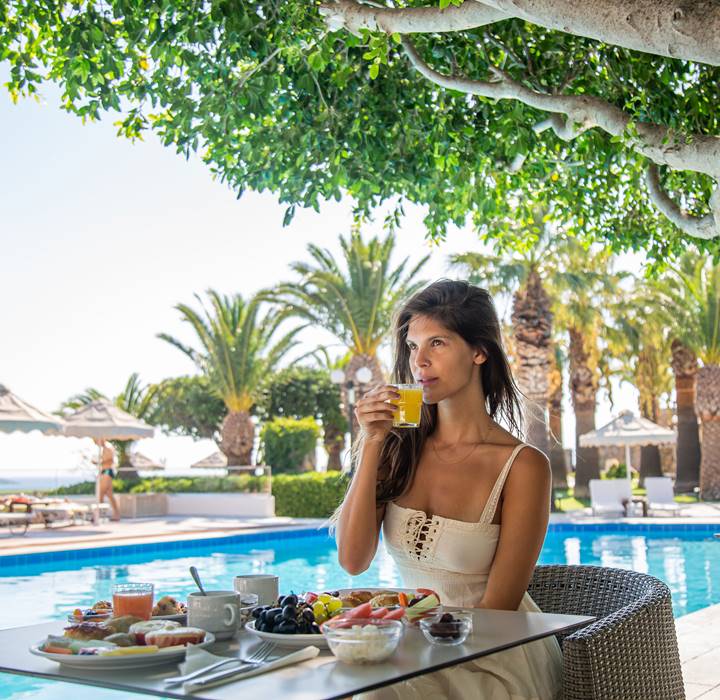 Dacos A la Carte Restaurant
Time for lunch by the pool at dacos a la carte restaurant, with signature dishes by our Chef Vasilis Dimitriou, inspired by Mediterranean tastes and aromas.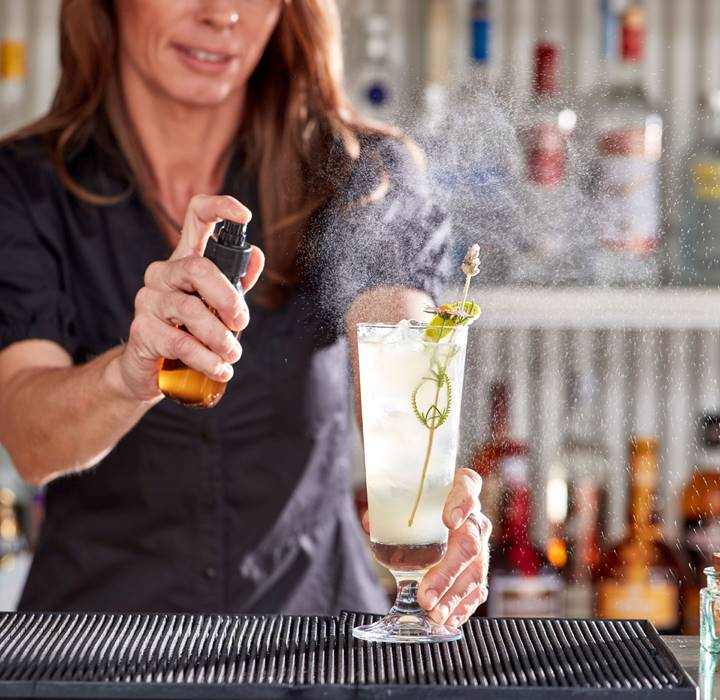 The Mellow Bar (Outdoor Pool Bar)
The day couldn't end better than having a cocktail at the mellow bar. Ask our mixologist to propose you a cocktail, depending on preferences.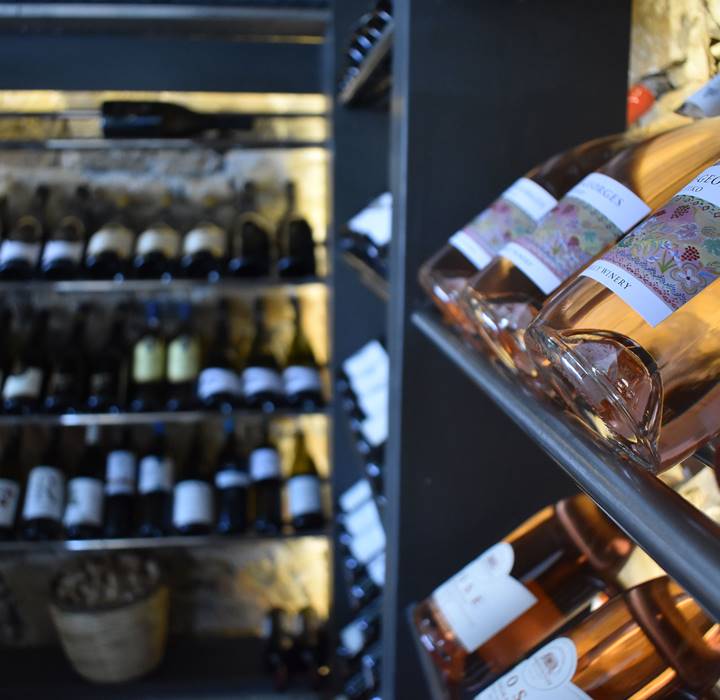 Wine Cellar
Visit our wine cellar for a complete wine experience. Discover our unique wine selection, with hand-picked classic and alternative labels. Meet the aromas of the Greek land and the exceptional quality of local varieties.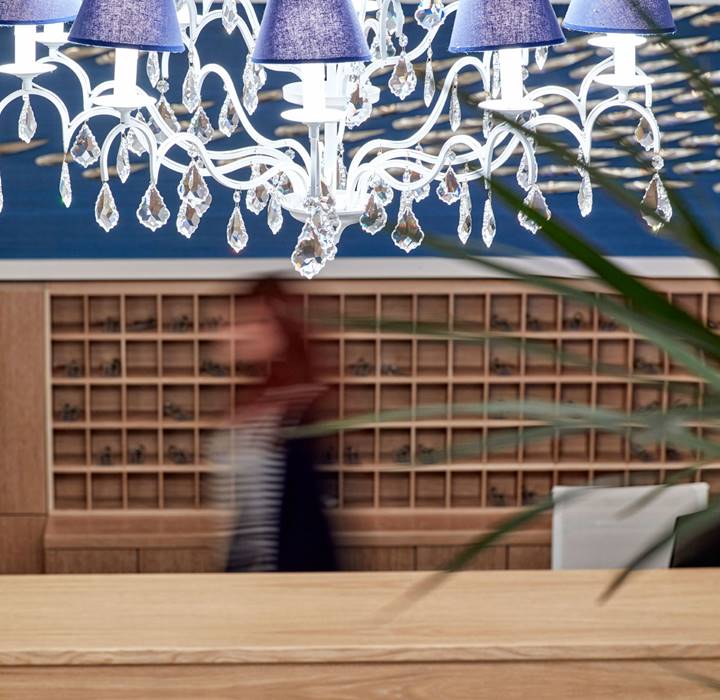 24H Reception - Business Corner (Free WIFI)
Our reception desk operates 24/7 and our staff is always ready to welcome you and assist you with professionalism. Our team of experts can offer bespoken concierge services for a unique tailor-made holiday experience.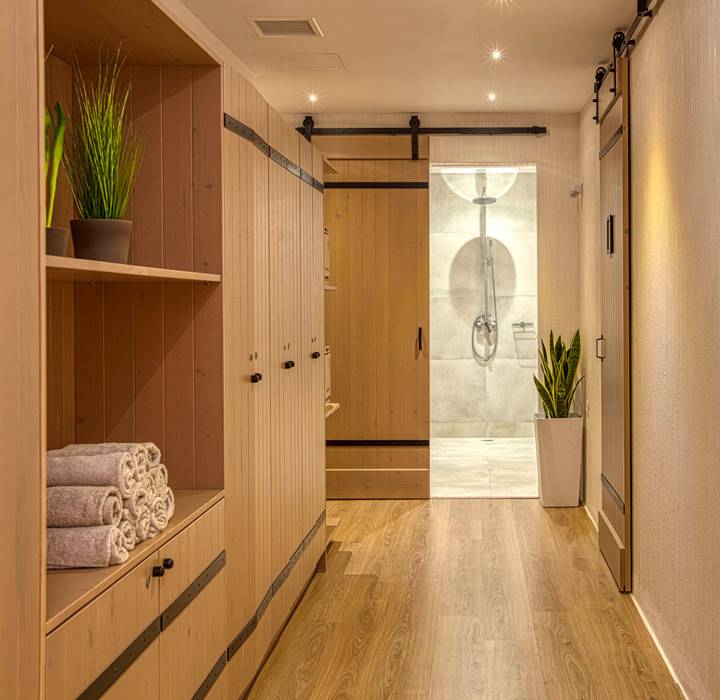 Wellness Center: Gym & Spa & Hamam
Enjoy a journey of body and mind relaxation at our Wellness Center. A fully equipped 260 sqm fitness room and a beautiful sanctuary, a serene environment of massage rooms, and hammam baths, will cover all your needs for a good workout and absolute relaxation.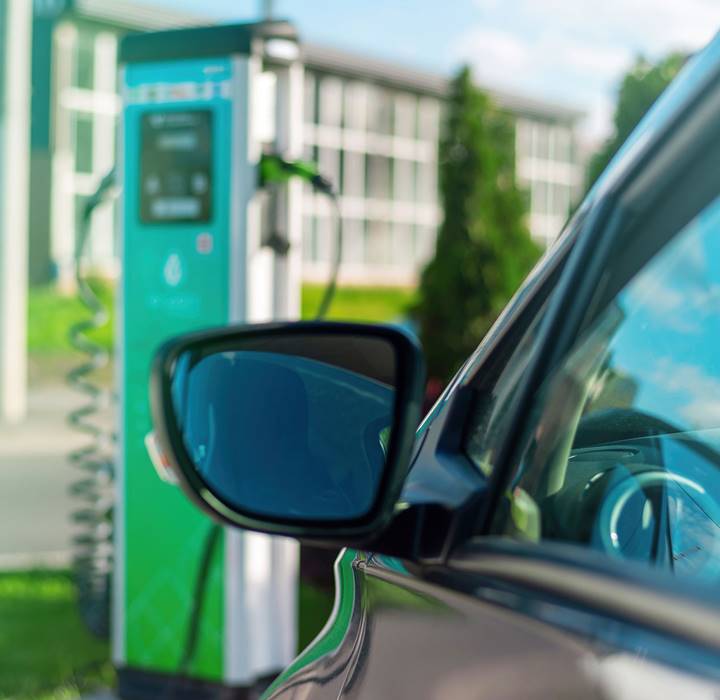 Parking Lot Charging Station for Electric Vehicles
At the Elounda Palm you will always have a place to park since the establishment has 3 parking lots with over 60 spots available.In addition you will find a charging station for your electric car, just outside of the hotel.