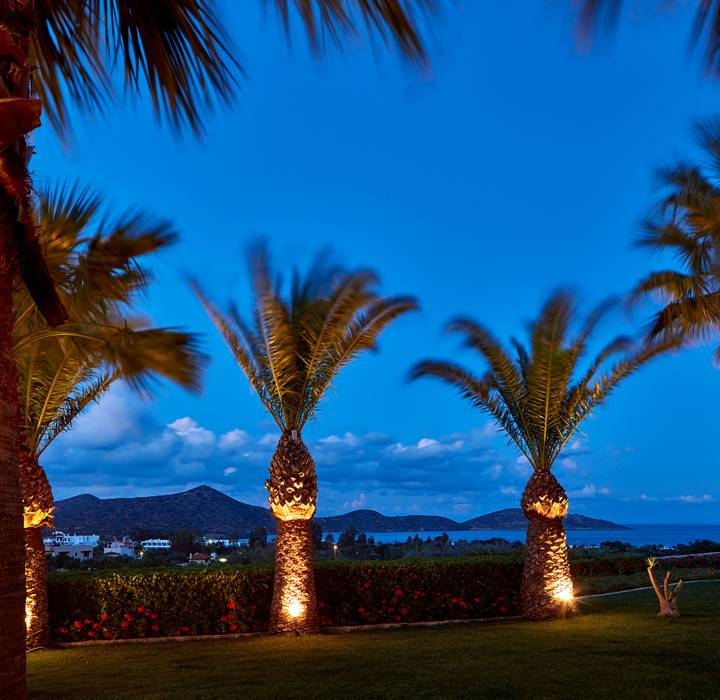 LOCATION
Elounda Palm Hotel & Suites is located just 1 km from the center of Elounda Village. The hotel is set on a hill having panoramic views of the Elounda Gulf and Spinalonga Island. A combination of lush palm gardens and magical sea views makes the establishment the perfect location for tranquility, inspired by nature.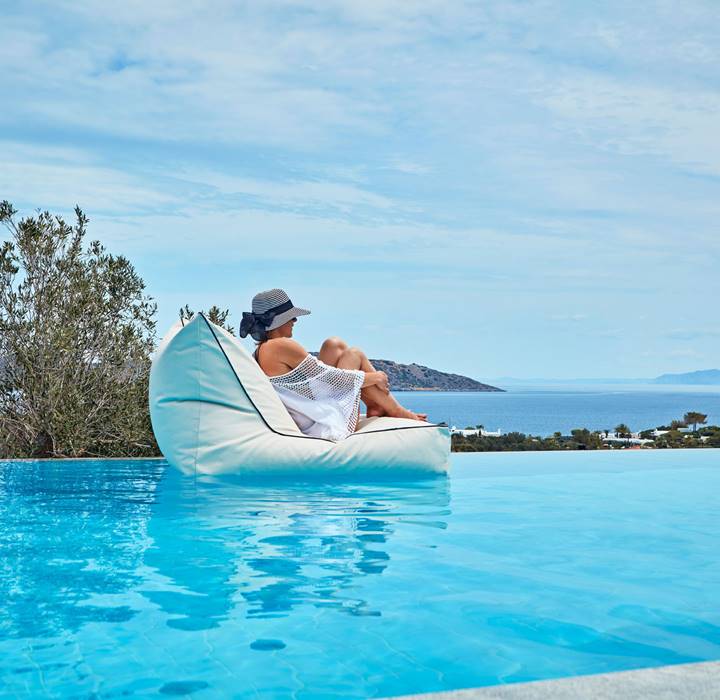 ELOUNDA
The cosmopolitan world class Elounda is the top destination for many people around the world. The untouched, pure nature, the crystal clear water, the breathtaking sunrises and the night sky makes Elounda a magical place. A place of serenity and tranquility that makes you find your balance and connect with nature. All this combined with the exceptional quality of service and hospitality makes Elounda one of the top destinations in the world.
EXPLORE

Directions

As you exit Heraklion airport, go straight ahead and follow the signs to AGIOS NIKOLAOS - this takes you eastward on the national main road.

After approx 65kms you will be approaching the town of "Agios Nikolaos". You bypass the town by turning left at the first crossroads with traffic lights and then immediately take a right at the following set of lights. This is the road to Elounda. Approx. 7km go up and down a hill with magnificent views of the Elounda Gulf. On your left-hand side you will see a gas station, continue on this road and after 100meters you will see Elounda Palm Hotel sign, turn right into the small road and you will see Elounda Palm Hotel, a complex of cream and light brown colours, on your right-hand side.