ELOUNDA INSTAGRAM GUIDE: THE MOST INSTAGRAMMABLE SPOTS IN THE AREA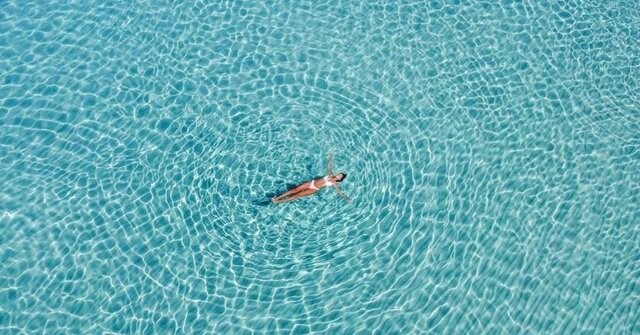 Elounda is a cinematic place on its own. Known for the breathtaking views, the crystal clear waters and the picturesque town of Agios Nikolaos. We have collected all the must-see famous spots that worth a visit, not only to enjoy but for an Instagram photo shooting too.  After your visit to Elounda, you will be considered an Instagrammer without even trying. Colours of nature are so vibrant and so unreal that you will swear that they are not filtered. Study hard before your arrival and be prepared to unravel the best-hidden spots of eastern Crete.
Kolokytha Beach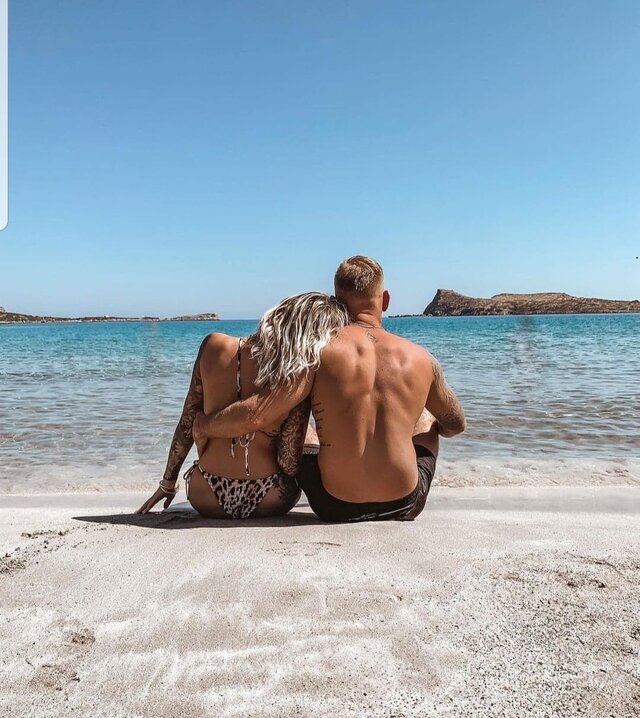 Kolokytha is an idyllic beach in Elounda with turquoise water and white sand. Hmm yes, we know…. Welcome to paradise! And like all these were not already enough, kolokytha has the best sunrise. Kolokytha is not an organized beach, so there aren't sunbeds or beach bars close by. Prepare your picnic bag and get ready to spend a whole day at the beach. Kolokytha beach is hidden after a hill so if you will have to hike 30 minutes at a wonderful route by the sea or just drive.
Spinalonga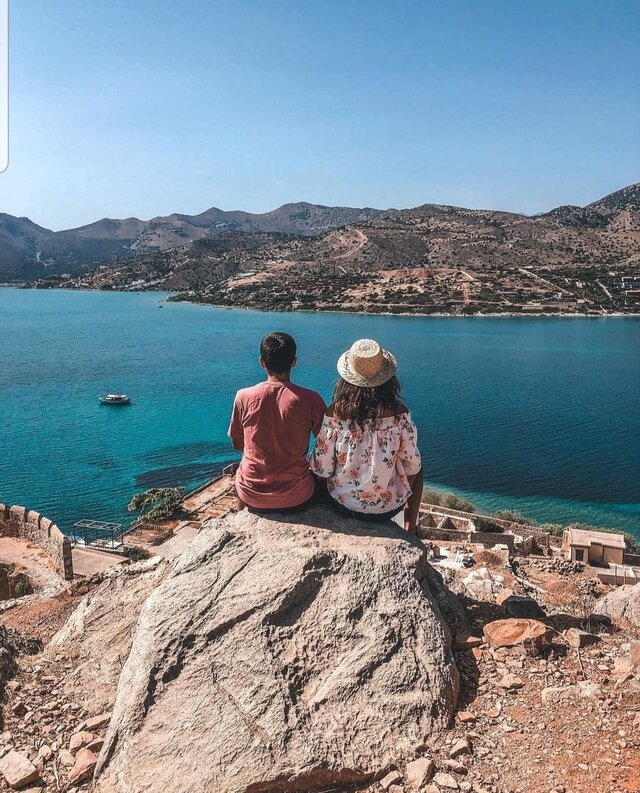 Next stop, Spinalonga Island. If you haven't visit Spinalonga, you haven't visit Elounda. Beyond the history of the fortress, Spinalonga has to offer surreal views to Elounda Bay and unique shots in the alleys of the fortress, reminding medieval time. The scene is so tense that creates you the feeling that you lived here in real. Before you visit Spinalonga, do your research about the history of the island.
Vrouchas Village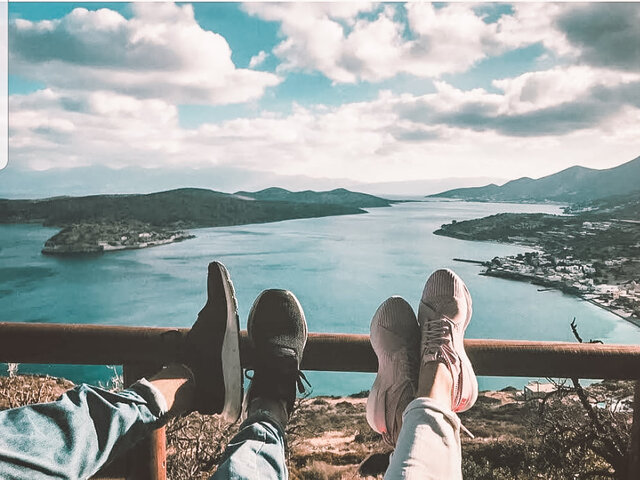 The highest you reach, the better you get. One great road trip is to start from Elounda, continue all the way up to Vrouchas and then end up at Vlichadia beach. Find the trip here. For the way to Vrouchas there is a point of view (35°18'27.2″N 25°43'42.7″E) where you can admire the whole Mirabello bay and of course take breathtaking photos. There is enough space to park the car and a bench to enjoy a cold beer.
Pro tip: Ask at the reception desk which days Spinalonga is being illuminated and go there in the evening. You will be thrilled by the view.
Instagrammable Lake of Agios Nikolaos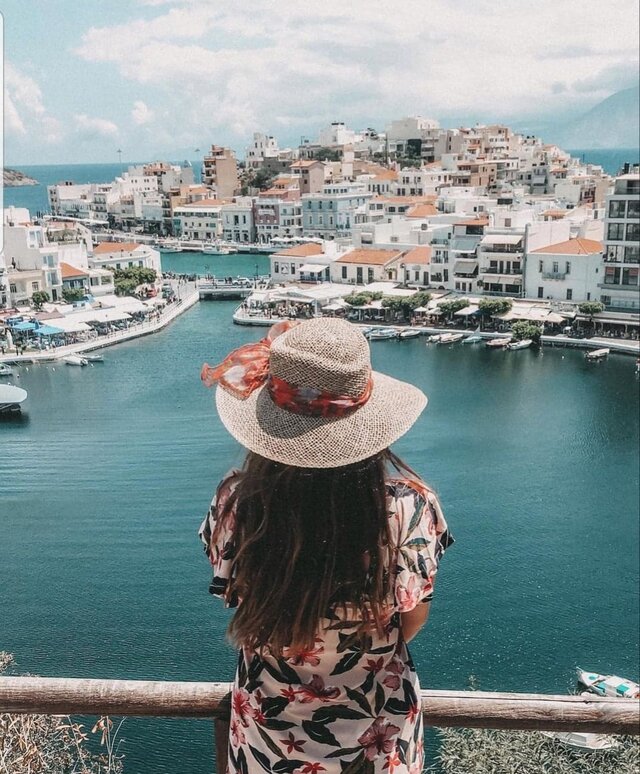 The picturesque town of Agios Nikolaos, 10 minutes-drive from Elounda, has numerous hidden spots where you can capture thrilling pictures. Just wander around and your camera will get fire. Number one photogenic spot with everyone posing here is the Lake of Agios Nikolaos. All the houses around and the small bridge in the middle, make the perfect scenery for the perfect shot.
Insider Tip: Go on the top of the lake, at the small park, the view from there is stunning.
Voulisma Beach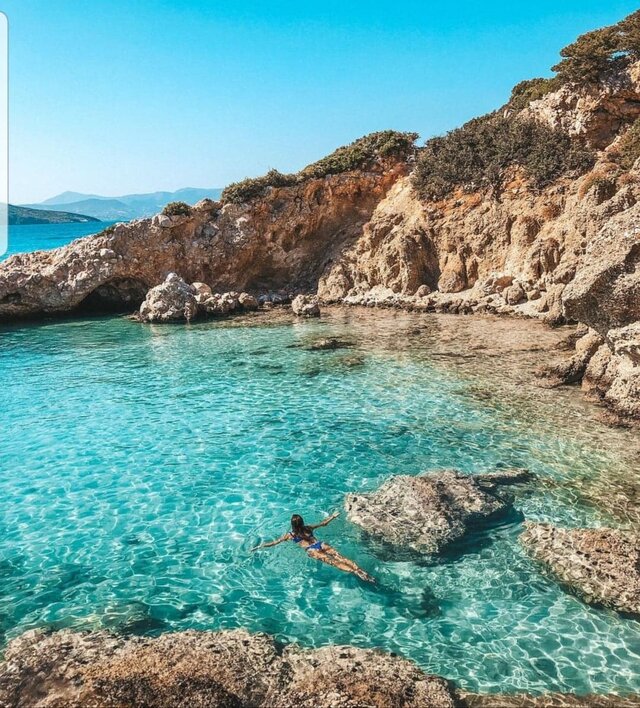 Voulisma beach is 20 minutes from Elounda, but it definitely worth the drive. The view of this beach, we promise, will blow your mind. A combination of emerald transparent water with white sand reminds a tropical scenery. The water here is so clear that your photos will have this floating effect. Go to the very right side of the beach for better shots.
Kritsa Village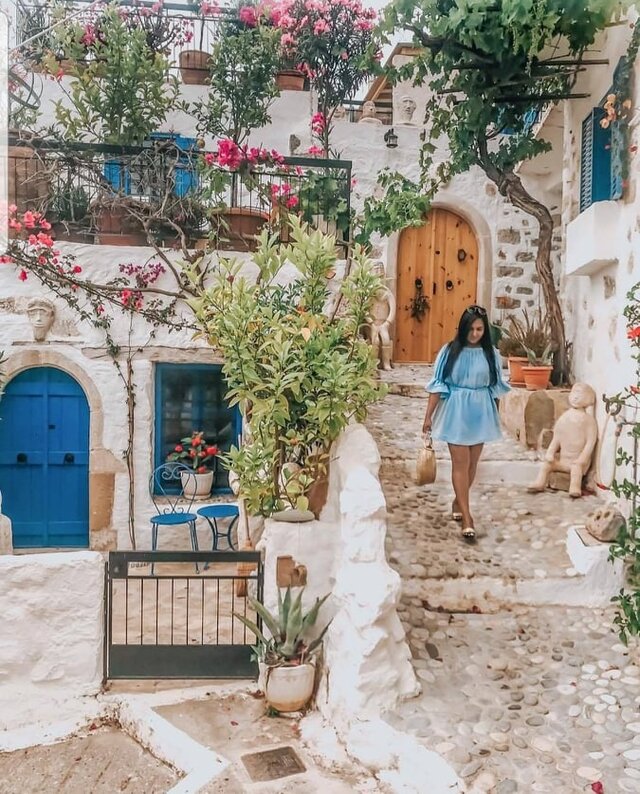 The Cretan traditional village of Kritsa is a 20 minutes drive from Elounda and is one of the most beautiful villages in Crete. It has a lot of historical monuments and museums if you want to combine the visit, but of course, it is the perfect setting for successful Instagram shots. Find your spot and start clicking!
Elounda Palm's Suite Infinity Pool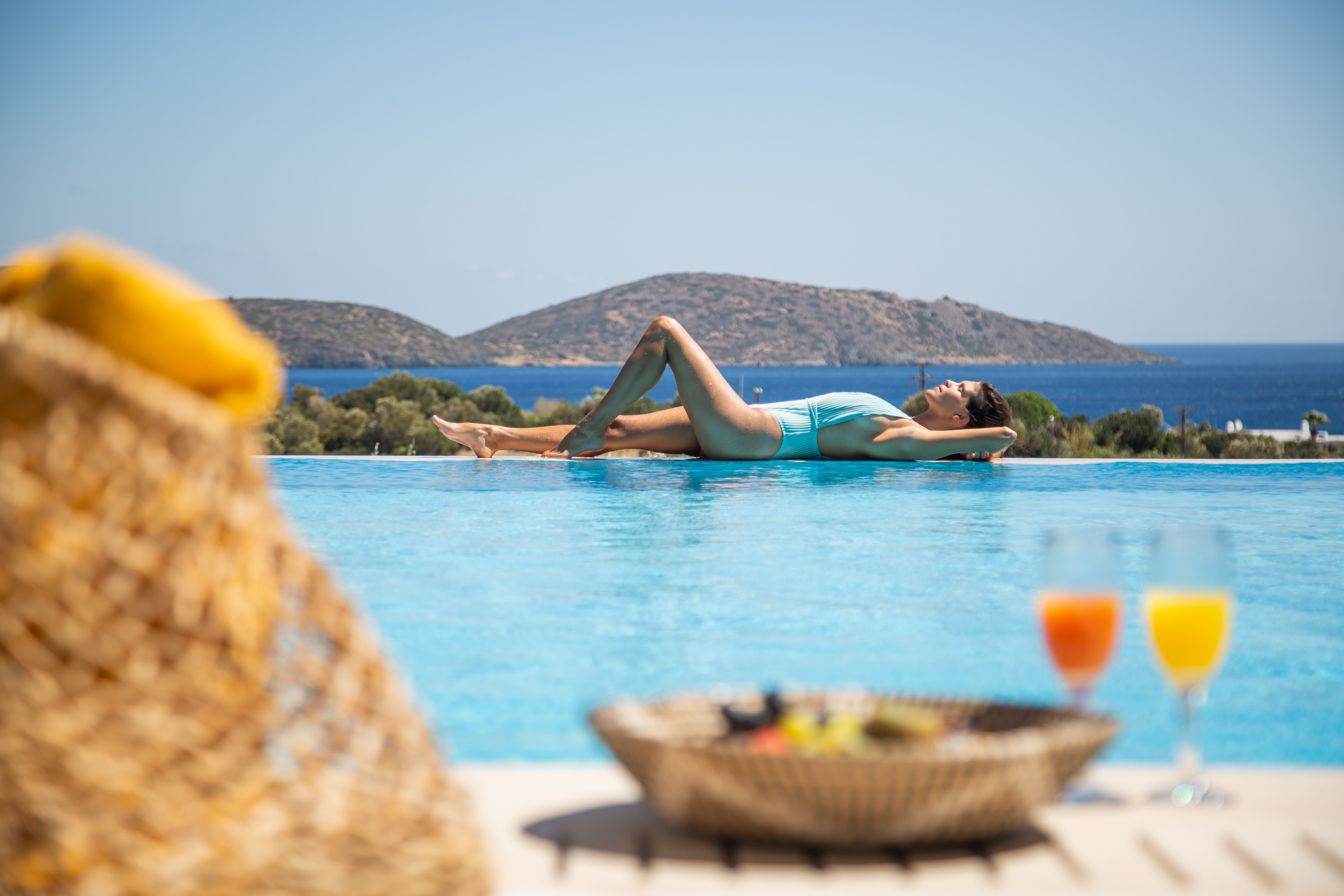 Last but number one for all of us is the established photo at the infinity private pool of our Infinity Junior Suites. Laidback luxe vibes and a sense of summer is all you need for the absolute summer Instagram picture. Of course, if you post your picture on Instagram don't forget to tag us @eloundapalmhotel and you will get featured on our Instagram page. (wink!)  
Elounda is an earthy paradise, the absolute summer destination for all the Instagrammers and influencers out there. And if you are a commoner like as, Elounda will amaze you anyway. Create memories of a lifetime, welcome to Crete!
Have you been to any of these places? Tag us on Instagram to see your shots.